The NEW Get A Job Kit
01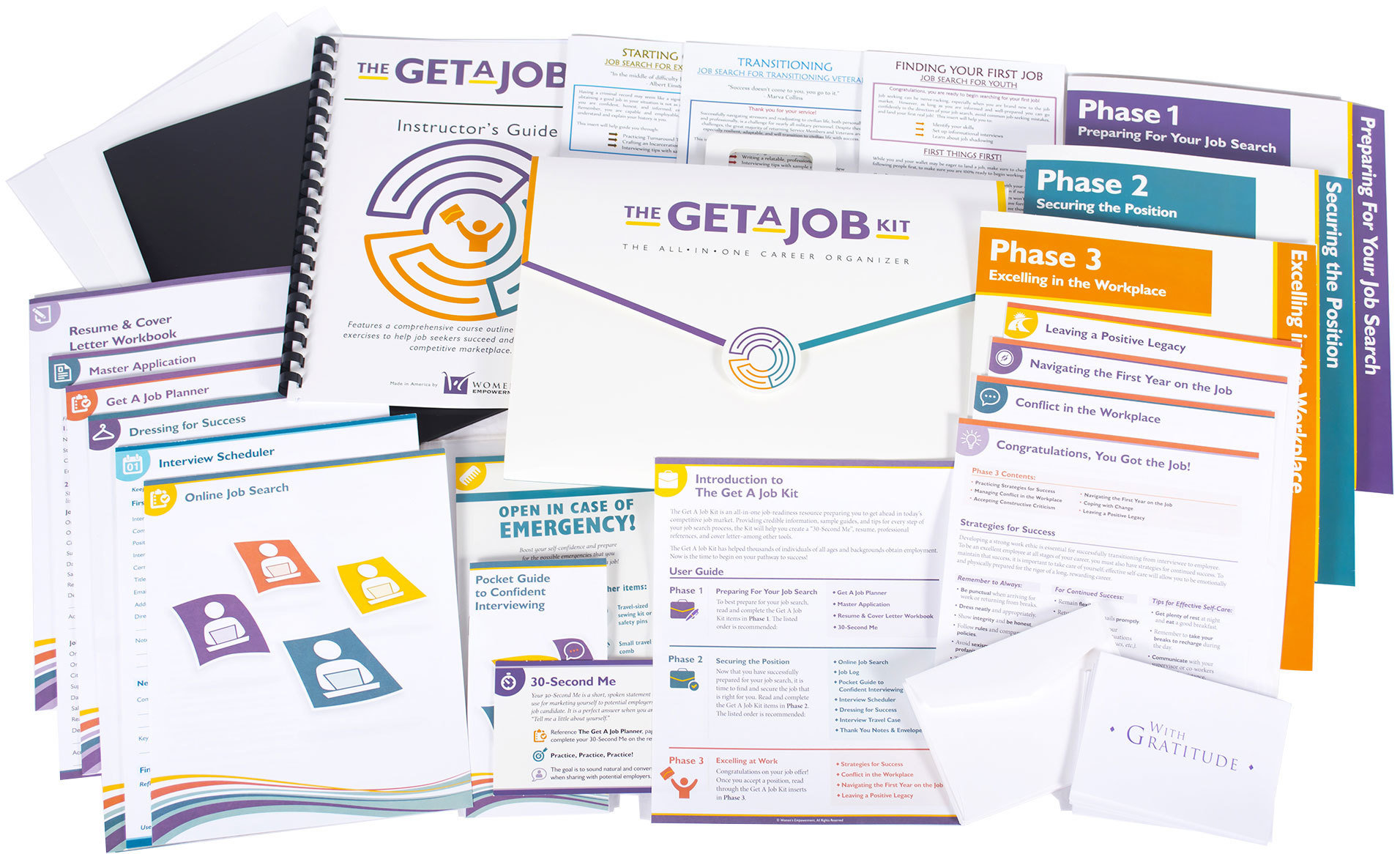 Updated and redesigned, the 2018 model contains additional tips and tools to reflect today's current job market.
Click for more product information.
10% discount for non-profit organizations. Please contact us to verify non-profit status and receive promo code to enter at check out.
Free shipping with orders of 25 Get A Job Kits or more.

FREE Additional Inserts Available! Veteran, Ex-offender, Youth - Please specify type and quantity in the box below.